In Memory of Amy Huffaker
(Jan 29, 1974 – Mar 19, 2015)
Preface:  This is the story of myself and my wife Amy Huffaker who passed away from Ovarian Cancer in 2015. In doing so, I hope to forever capture her memories, portray why I support and sponsor Relay for Life, show why I am involved with the Ovarian Cancer Alliance of Arizona (OCAZ), and help you understand why I am so passionate about promoting BRCA Awareness and Ovarian Cancer Awareness.
Note: This page is a work in progress. I am updating it as I am able to with more information and details about Amy.
I grew up in the small farm town of Menan, Idaho. As a kid, I worked on farms, milked cows, irrigated fields, and harvested potatoes. I developed a strong interest in "computers" after my dad bought the family a TI 99/4A computer for Christmas one year. I was introduced to programming on this device, which later led to the development of some small games. I graduated from Rigby High School in 1989.
Amy (Izatt) grew up in Ririe, Idaho, also a small farm town not too far from Rigby. Her graduating class was 26 people. She lived the typical life of a teenage girl. She had some close girlfriends, was on the cheerleader squad, was a huge fan of New Kids on the Block. She was really close with her Grandma (Whom died of Breast Cancer shortly before we met) and her Aunt Nona Dutson, that lived with her Grandma in a small house in Ririe. She always told me that it was her Grandma and Nona that raised her, and she spent a lot of time at their house after school. Amy graduated high school in 1992 and went on to attend Idaho State University.
Despite the close proximity between Rigby and Ririe (About 7 miles), we never met during our entire youth. We had a few close calls that are pretty crazy. For example, one of her cousins (Denise Yates) married one of my cousins (Carl Huffaker) while we were teenagers. I went to the wedding reception in Rigby with my family, but at the last minute, she got stuck at home babysitting all the kids. Despite the fact that our families were connected by this marriage, we never ended up at any common family functions.
A couple years after graduating high school and flunking college, I didn't really know what I was doing with my life, nor did I have any direction. So I moved back to Idaho and started a job at Albertsons where I worked in the Produce department. I was still very interested in computers and dabbled in programming on the side. I partnered with a good friend Eric Beck (who also passed away in 2017 from Cancer), formed a corporation, and developed an application to track chemical application on farms.  The business never made any money, but it was a great learning experience.
Amy and I "officially" met while I was working on the Night Crew at Albertsons. I was living in Idaho Falls with a roommate at the time, and she was home from her first year of college. Amy came over to my apartment to see my roommate Steve, who was a waiter at Perkins at the time. Her friend had left Amy's number on the napkin for him as a joke. I was off that night, and was walking up the stairs with a laundry basket full of clothes when I saw Amy sitting on the couch with Steve. It was love at first sight. I kept finding excuses to pass through the living room where they were sitting so I could check her out. Every time I did, Amy would stop mid-sentence with what she was saying to Steve and would look up and say something to me.
Over the next week I couldn't get Amy off my mind, and was plotting a way to steal her away from Steve. He didn't seem like her type anyway, so I didn't feel that bad about it. As it turned out, she called one day when Steve was gone to work, hoping that I would answer instead. It worked in our favor and I asked her out. We had a whirlwind romance and got married in March 1994. We were two young kids in love with absolutely no idea what to do with our lives.
Despite being broke and struggling financially from the start, Amy was the most supportive person I had ever met. She always believed in me. She pushed me to be a better person and to pursue my goals and dreams even though I didn't believe in myself. This is the part of the story where Amy really influenced my career and had a profound impact on my life. In fact, it was probably the single most important thing that she did to help turn our lives around and get us headed in the right direction.
We were living in Boise, she was pregnant with Austin (our first), and I had started working at a small computer store in Nampa after getting fired from Albertsons. I hoped this would help launch my computer career. It was great experience but I knew I wanted something much bigger than that. I felt stuck and didn't know what to do.
This was all before the Internet became mainstream, so finding information was extremely difficult. While I was working, Amy did a lot of research and found out about a new Computer Networking program at a technical college in Idaho Falls. She got me interested in it and persuaded me to enroll. We moved back to Idaho Falls and I started school.
Amy was the most supportive person I had ever met. She always believed in me. She pushed me to be a better person and to pursue my goals and dreams even though I didn't believe in myself.
Idaho: School and Babies
The next two years were extremely busy. I was in school full time, Amy was a brand new mom, and I was working various jobs to keep food on the table. When I graduated from Eastern Idaho Technical College, Austin was just a toddler and Amy was pregnant with Jasmine (our second).  I started working for a local computer networking company, and Amy was adjusting to being a new mom again since Jasmine was born just a few months later.
Michigan
My early IT career took us around various parts of Idaho and then eventually to Grand Rapids, Michigan where I worked for a large IT servicing company. Moving to Michigan was the best thing we could have ever done. It was a huge leap of faith to leave our entire network of friends and family, and it forced us to work through challenges on our own and just figure things out. We proved to ourselves that we could be successful on our own.
We loved Michigan. Things were looking really good for us. I traveled frequently for work, and was able to bring the entire family with me most of the time. We experienced many amazing sights and destinations around Michigan, including the beaches of Lake Michigan and the spectacular Fall Colors of Northern Michigan. I finally felt like I was starting to achieve some success in my IT career, and Amy dreamed about one day buying a Bed and Breakfast there.
However, in 2001 the Michigan economy collapsed, and the company I worked for shut down. Unable to find another job in Grand Rapids, we were forced to look elsewhere for work. I was offered a position in Phoenix as a National Network Administrator for Worldcom Wireless.
Gilbert, Arizona
Although we didn't want to leave Michigan, moving to Arizona turned into an incredible opportunity for us. My new job at Worldcom was really great, I was in charge of systems responsible for over $1 Billion in annual revenue, and they paid me well. Within a few months, we were able to save up enough money to start building our first real home in a new development in Gilbert, Arizona.
We moved into our brand new home in the summer of 2002 and started settling in to the neighborhood. The kids were young and they had lots of room to play and quickly made friends with other kids on the block. Amy loved being a Mom, and my work provided us the luxury of her being able to stay home with the kids.
Just two weeks after moving into our new house, I lost my job at Worldcom Wireless due to one of the largest accounting scandals in US history (Worldcom Scandal). They shut down their entire operation and thousands of people in Phoenix lost their jobs. I was out of work again, and extremely frustrated at the stability of the career path I had chosen. So I started my own IT consulting practice out of my home, determined to put myself in control of my career and the future of my family.
Amy had always been one of my biggest fans, and she was generally supportive of the life and career changes we went through over the years. When we found success, she helped celebrate the wins. When we got knocked down and were struggling, she helped me rally and we'd work together to figure out our next strategy to get back on top.  She was always willing to take chances and dive into the unknown.
When I first started my business, we really struggled with our marketing. Finding customers was proving to be a monumental challenge. Frustrated, extremely discouraged, and having nearly depleted all of our cash reserves, Amy rallied and came up with a brilliant marketing strategy for our website. This single idea changed the course of my entire business and led to an almost immediate success. I quickly gained a base of loyal customers from all over the United States and even a few international ones. Life was good.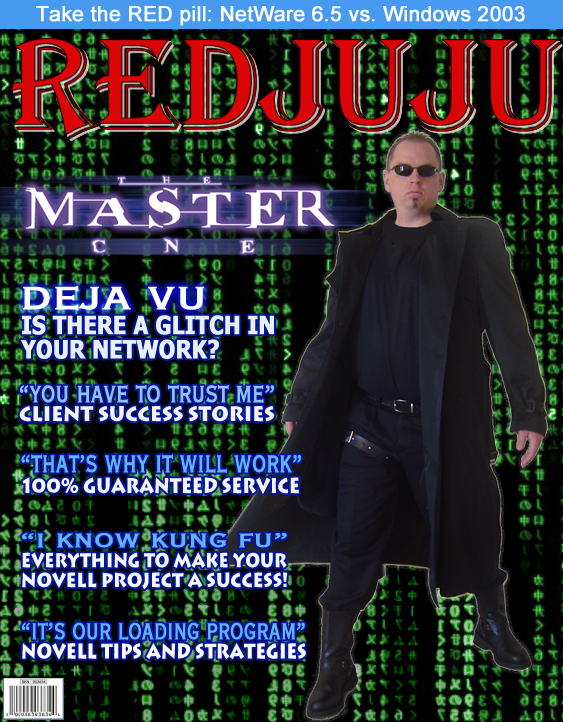 Amy came up with the idea to create a website with a "Magazine" style front page. She helped me create this cover and many others to promote my skills and expertise in a way that hadn't been done before. We changed out and rotated the covers every few months, and used targeted Google Adwords to bring people to the site. This was a brilliant strategy that proved extremely successful for several years and helped establish my position as an expert in my field. "REDJUJU" is the domain name that I used starting out, and although I still use it today for a portion of my business, it has changed and evolved drastically over the years. https://www.redjuju.com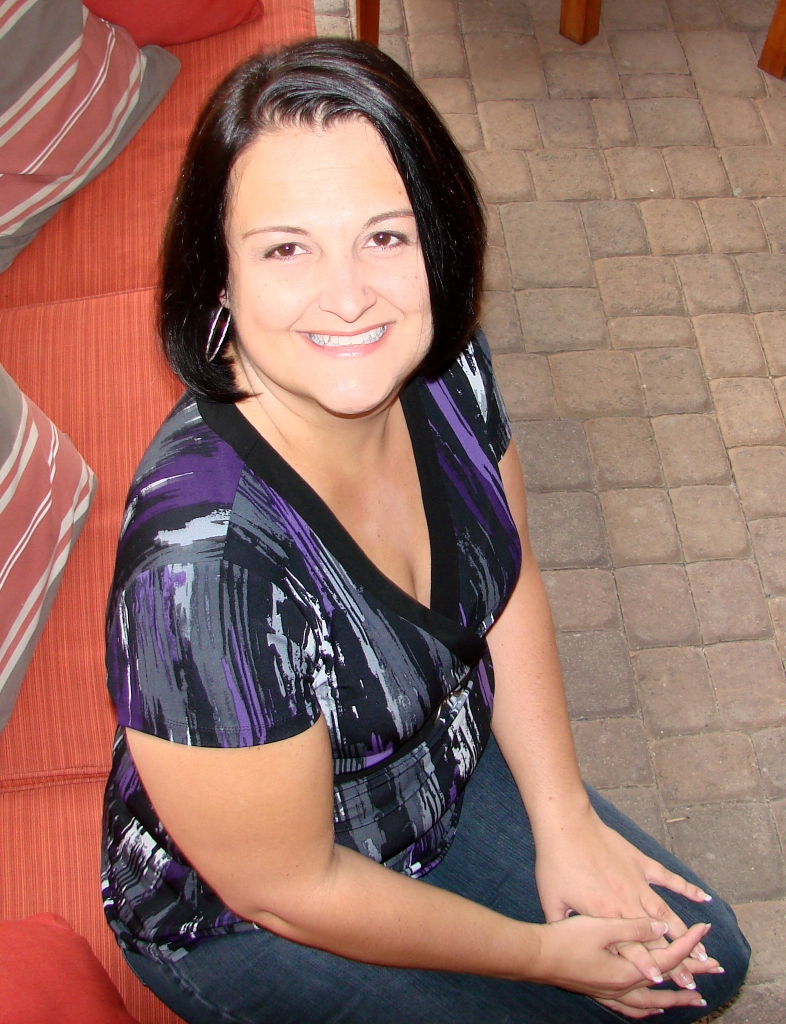 Amy in December 2008.
Business, School, Kids, Life, Family
By now we were settled in and things were going well. I grew and expanded my business to where I had an office in Chandler and several employees. While we seemed to have our ups and downs, overall we were experiencing pretty good success and business growth. The kids were getting older, had a great group of friends, and were doing excellent in school.
If there's one thing I regret in hindsight, we didn't take enough time out for trips and vacations. I wish we would have made more memories with Amy while we had the chance. It just always seemed like there wasn't enough time or money. We did manage to take a good trip every few years, and up until 2011 had managed a trip to the east coast, Hawaii, the Grand Canyon, San Diego, and a few trips to Idaho.
Once the kids were a little older, Amy was getting restless and wanted to have a career of her own. So she enrolled at Chandler Gilbert Community College and started pursuing a degree in Criminal Forensics and Anthropology.
Between college and getting the kids to and from school, Amy came to work for my business and took over office management and finance. In general, she helped keep the office running smooth so I could work more effectively with my customers.
Breast Cancer
In 2008, Amy's sister Jana passed away from an extensive ordeal with Breast Cancer that spanned over 10 years. Despite this, we were relatively unaware of any family history of cancer, and knowledge of BRCA had been in its infancy during Jana's struggle. For several months prior to Jana's death, Amy traveled back and forth to Salt Lake City to stay with Jana and provide support and comfort to her. Although it was stressful enough for me, at the time I had no idea the emotional impact and burden Amy was taking on to be with her sister through her final days.
Foreclosure / Business Finances
Around this time were dealing with a huge downturn in business and our financial situation was pretty dire. In fact, I had to make radical changes to my business and let several people go that were bleeding my company dry. It was so bad, we refinanced our house right as the market was peaking, and dumped that money into the business to try to save it. Then we got behind on our mortgage and ended up losing the house to foreclosure after the market collapsed at the end of 2008.
Relationship Challenges
Jana's death, financial challenges, losing the house, failing business, laying off employees, moving into a small apartment; Everything seemed like it was falling apart, our stress levels were off the charts, and nobody was happy with any of it. The strain on our marriage nearly broke us, and we separated for about a year while we tried to figure things out. I feel like I had hit rock bottom, and that due to my failures I had let everybody down that relied on me.
Relationship Challenges (Continued)
Failure is difficult to admit, especially failure in so many different aspects of life. And it's even more difficult to write about.  But I have a very important point to make about Amy. No matter what problems we were facing, or how badly we got knocked down, she was always looking at the bright side and looking to the future. She would always encourage me and say things like "It's going to be okay. We always bounce back, and when we do we're even stronger. You're always able to find a way to get us back on top. And I believe in you." Amy believed in me even when I didn't believe in myself.
Queen Creek, Arizona
By 2010 our business had rebounded and we were able to get our relationship back on track. We bought a badly damaged bank owned house in Queen Creek, just a few miles away from our old house. We fully remodeled it, moved in, and it finally started to feel like our life was getting back to normal.  Our kids were able to go to the same schools, which made things even better since they had grown up with a great group of friends from our old neighborhood. 2011 was a record year for our business and rolling into December we had nearly reached $1 million in revenue. It seemed like once again we were unstoppable!
Ovarian Cancer
At the end of 2011, just when everything seemed amazing and we were on top of the world, tragedy struck. Amy had been having strange abdominal issues and we received the worst news possible just after Christmas. She was diagnosed with Stage 3C Ovarian Cancer at the age of 37. She immediately underwent a radical hysterectomy, and then endured a rigorous chemotherapy for over three years. The cancer proved to be so aggressive, and the chemotherapy had worn her down so badly that her body could no longer fight. She passed away in March of 2015 at the age of 41.
Prior to her diagnosis, she had started having various symptoms such as bloating, abdominal pain, she would feel full very quickly and when she did eat, she would say that it felt like there was a brick in her stomach. She also experienced strange hormonal issues, her weight fluctuated, and dark hairs started growing on her chin and neck.
She saw several doctors and they generally dismissed the possibility of "Cancer" because they thought she was "too young".  They chased other solutions such as "Food Allergies/Intolerance", "Irritable Bowel", "Hormonal Imbalance", and more.  Nobody made the connection between her symptoms and her family history, and we were not even educated enough to know this was something to worry about.
I feel like if we had been more aware of her family history, more aware of the risks and the symptoms, and hadn't ignored and dismissed the symptoms, we could have caught the disease sooner. One of the biggest challenges with Ovarian Cancer is that it's difficult to detect, and is usually not discovered until stage 3C or stage 4. These stages result in the absolute worst prognosis. In Amy's case, even with scans and other tests, it was unclear if she actually had cancer. It wasn't until her radical hysterectomy that they were actually able to see Cancer and that it had spread throughout her abdomen. And according to the OB/GYN Oncologist that performed her surgery, the cancer was "Much worse than he ever anticipated."
As a side note, I should point out that after Amy's diagnosis, she was tested for the BRCA Genetic Mutation. In theory, this would help doctors know which treatments would be the most effective.  It was confirmed that Amy was, in fact, positive for the BRCA1 mutation. It is believed that her sister likely had this as well, but it had never been tested.
During this time, my company collapsed financially as I had shifted my focus from the business to care for Amy. I was forced to shut down my office, let all of my employees go, and move my operation into my home office. I operated in survival mode with my business scaled back to the absolute bare minimum. I was fortunate to have a core set of loyal customers, and I was somehow able to keep everything afloat while getting Amy the best care and treatment available to us. Shutting down my office and letting my employees go was extremely painful. I carry a lot of guilt and sometimes hate myself for having to make that decision. I know I let a lot of people down, but I didn't know what else to do. I wasn't prepared for any of what Amy and I were going through.
Since the passing of Amy, I have downsized quite a bit, my kids have moved out and started their own lives, and I have refocused my business efforts on what I do best. I continue to operate independently out of Phoenix, Arizona, and now have the flexibility to take on projects that I choose, and I can travel anywhere in the world that my expertise and on-site presence is required. My son Austin works in Real Estate, and my daughter Jasmine is attending college on a full-tuition scholarship. I have a close relationship with my two kids and we find ourselves on lots of adventures together.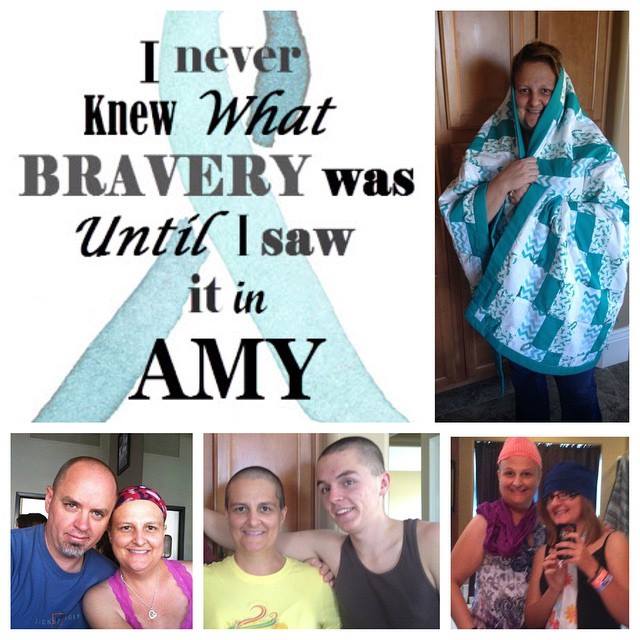 The Story Doesn't End Here…
It may seem that the story ended when Amy passed away in 2015. That couldn't be further from the truth. The fight against cancer has become a huge priority in my life. In fact, fighting cancer will be a priority for the rest of my life. Let me explain.
Amy was BRCA1 positive, which is a genetic mutation that has been shown to increase the risk of cancer in those who carry it. My daughter Jasmine was just tested for the same BRCA mutation and the results were positive. This means her risk of Breast and/or Ovarian cancer is elevated. It means that she must be vigilant in understanding her body and recognizing changes and potential symptoms. It means I will always need to be there for her to discuss issues, offer advice and help, and ensure she's getting adequate medical care from qualified doctors that understand BRCA and the importance of family history.
So you ask, why am I involved with Cancer Charities? Why am I part of the Ovarian Cancer Alliance of Arizona?  Why do I promote Ovarian Cancer Awareness in my business marketing? And of course, you could ask, why do I participate in Relay for Life? I relay for a lot of reasons. I Relay to remember Amy Huffaker. I Relay to show support to others who are dealing with Cancer and honor those who have passed. I relay to promote BRCA awareness. I Relay to help people understand the importance of knowing family history of Cancer and the elevated risks. I Relay to rally and support the caregivers that stand by their loved ones going through cancer. I Relay because I know my daughter has an elevated risk of Ovarian Cancer. I Relay to contribute and support research in hopes of finding a cure. And I relay to help advance technology to improve early detection as well treatment options for those affected by Cancer. That's why I relay. I will never stop Relaying.
Computer, Network, and Internet Security Expert
Marvin Huffaker provides comprehensive computer, network, and internet security solutions to businesses. Explore this site to learn more about Marvin's offerings built on security best practices and customized to fit your specific business needs. Whether you're struggling with your current network security, you've had a data breach, you can't find qualified experts in your area, or you want to just start over, Marvin is highly qualified, responsive expert with years of experience.
Phoenix Metro
Marvin is based out of Phoenix. He provides security solutions onsite and remotely as business needs require. For a detailed list of offerings check out the main Network Security page.
Northern Arizona
Marvin visits Northern Arizona frequently for business and recreation. Learn more about his network and Internet security offerings here: Northern Arizona.
Southeast Idaho
Marvin grew up in Southeast Idaho and has a unique perspective and understanding of the culture and demographics in Southeast Idaho. Like the rest of his global customers, he can provide you with Enterprise level service offerings not typically available in smaller cities.
USA or Globally
Marvin built his business around remote solution delivery, and has worked with customers throughout the United States and Globally for almost 20 years. Solutions are provided remotely, or on-site service can be arranged if your business requires it.