Marvin Huffaker is respected leader in the community with over 20 years of relevant industry experience. He has worked with numerous firewall and security solutions over the years, such as Novell BorderManager, Sonicwall, Fortinet/Fortigate, Cisco, Watchguard, and more. However, his passion is for Sophos and their line of Firewall and security products.
Marvin has been working with Sophos Firewalls since 2005 when they were called the Astaro Security Gateway (ASG). Marvin holds several other technical certifications including Novell Master CNE and SUSE Certified Engineer. Furthermore, he has extensive experience working with SUSE Linux, VMware, Novell, and Windows systems, specifically in regards to hardening and securing them from threats.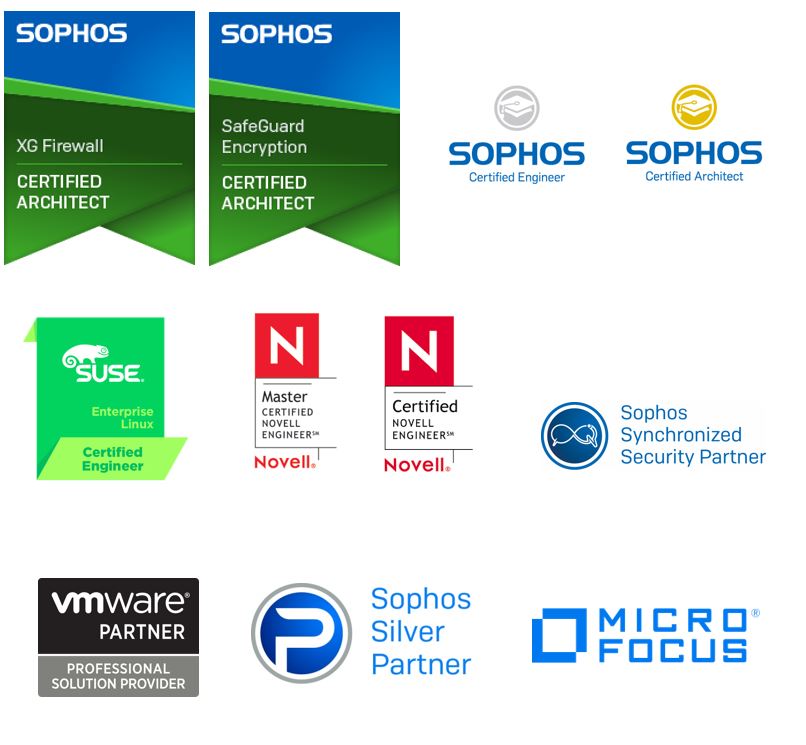 At a glance:
A respected and leading industry expert

Sophos Partner since 2005 (Formerly Astaro)

25+ years relevant industry experience

Sophos Certified Engineer and Sophos Certified Architect

Sophos UTM/XG/XGS Firewall expert

SUSE Certified Linux Engineer

Experienced VMware professional

Takes ownership of issues and handles them through completion
Company History:
Marvin Huffaker Consulting was launched in 2002 and has been providing network infrastructure and security services to a global customer base ever since. Marvin has worked with customers throughout the United States, Canada, Europe, China, Australia, the Caribbean Islands, and other countries.  Marvin initially specialized in Novell solutions and still has a strong Novell (Now Micro Focus) customer base. As business markets and customer needs have changed over time, Marvin branched into other security and infrastructure services.  He now specializes in SUSE Linux, VMWare vCenter and ESXI, and Sophos Security Solutions.