Gain valuable exposure for your business while supporting a great community cause.  Bonus: If you sponsor by April 10th, your logo will be on the sign that you see to the right in the Marvin Huffaker "Hollywood Red Carpet Experience" booth.  Hundreds or even thousands of people will put on crazy hats and other props and take photos on the red carpet. Many people will upload their photos to their various social media platforms like Facebook and Instagram, providing a significant amount of brand exposure for your company.
Benefits of Sponsoring:
Various means of brand exposure for the duration of the event to nearly 1000 participants.

Your logo on our Hollywood Red Carpet Experience backdrop will increase your brand reach far into the community via photos that will be posted on social media by participants, increasing your brand awareness and exposure.

By sponsoring and participating in Relay For Life, you'll be able to create your own marketing buzz and give people a reason to listen to your message.  People love to support companies that are supporting a good cause like the American Cancer Society.

All sponsors will be listed here on my website with links to your business as well as a small promotional message. This will increase your brand visibility and Google SEO relevancy.

Funds raised during the Relay For Life event support the community and provide so many resources to families and individuals dealing with any type of cancer.
You can help spread the word: Download the official Northern Arizona University Relay For Life event flyer. Print it and display in a prominent location and share with friends and family.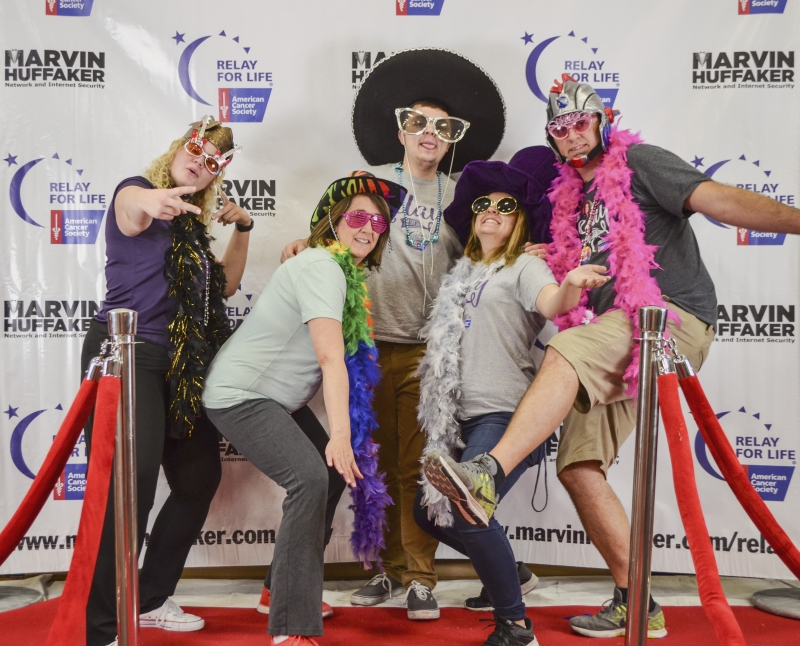 Join Marvin Huffaker for a fun and memorable night, while supporting the fight against cancer.
Presenting Sponsor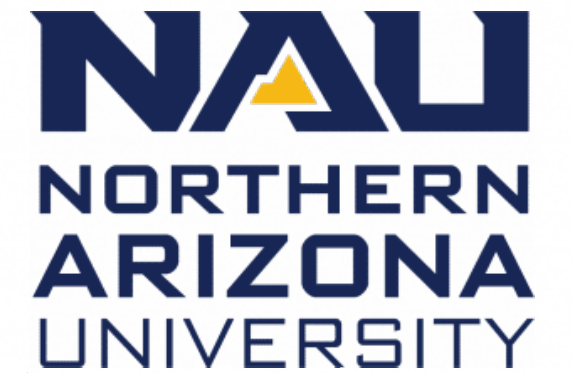 Platinum Sponsor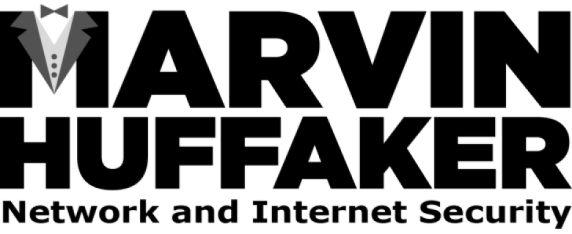 Learn about Relay For Life, how it started, and how NAU and Relay For Life help support the community and those fighting cancer.
American Cancer Society Relay For Life events bring communities together, embracing their collective power to free the world from cancer. Read to learn more…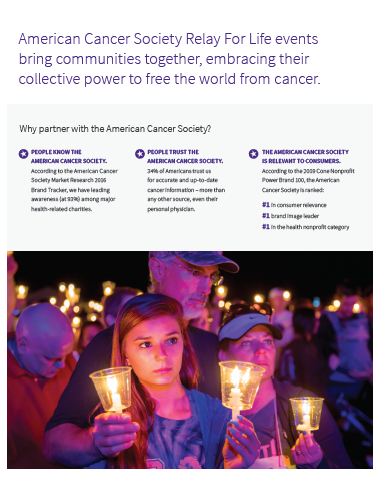 Welcome to your new Network & Internet  Security
Better Security. A Personal Approach.
Marvin Huffaker provides comprehensive network and Internet security solutions to businesses throughout Northern Arizona including Flagstaff, Sedona, Prescott, and Show Low.
Marvin brings "big city" and  "corporate" level network security to Northern Arizona, making it possible to run your business with peace of mind and confidence knowing that you're secure.
Many IT professionals don't take security seriously and leave your business exposed and at risk. Marvin Huffaker works with you personally to implement a comprehensive solution to protect your entire company from end to end.
Whether you're struggling with your current network security, you've had a data breach or security incident, you can't find qualified experts in your area, or you want to just start over, Marvin Huffaker has the expertise and the best solutions to help protect your network and business systems.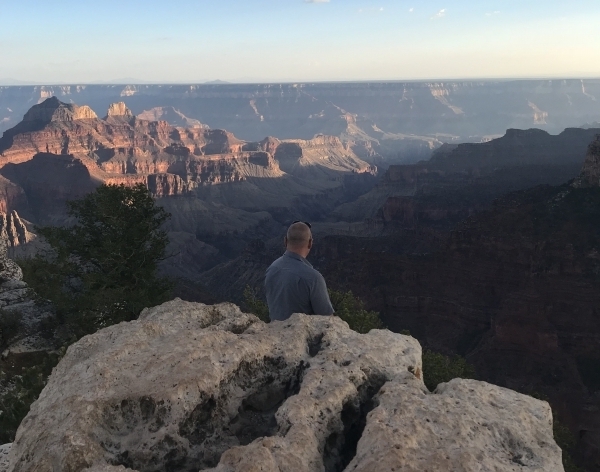 Marvin Huffaker spending some quality time on the North Rim of the Grand Canyon after working on a new implementation project in Flagstaff over the weekend.
Today's Real-time Threat Dashboard
Every Minute. Every Hour. Every Day
Your systems are being bombarded with threats.
Attacked from different points and with different technology.
It's Never Ending. Relentless.
Will They Succeed? Are You Protected?
How much damage will be inflicted on your company?
Do you have time to worry about this?
Firewall / Perimeter Security Packages
Business Foundation Security Package
The Firewall is the core of your network security. Positioned at the perimeter of your network, it protects and controls what comes in and goes out of your business. The Business Foundation Security Package is an all inclusive security solution that provides you with all necessary hardware, software, services, installation, administration, and on-going support.
All-Inclusive & Full Service Offering
Sophos XG Firewall sized appropriately for your business

Delivery, installation, configuration and setup

Fully managed, monitored, and supported

Unlimited support and troubleshooting

Regularly reviewed and optimized as needed

Regular patches and updates applied

Includes all required licensing
Foundation Packages start at:
Overview of Features and Capabilities
Typical Scenarios
• Small Business Packages:
$39.95 to $79.95

per month
• Medium Size Business:

$155.95 to $371.95

per month
• Larger Businesses:

$494.95 to $1,533.95

per month
• Enterprise & massive Data:

$1,808.95 to $3,486.96

per month
Customized and Flexible
Plans are available for ALL business sizes from small micro-businesses to enterprise level organizations with extremely heavy data requirements. Your specific case may vary but you can use the table "Typical Scenarios" table as a ballpark.
Sophos XG Firewall
Your solution will include a Sophos XG Firewall. Pictured below is the XG 210 model. The actual product for your package will vary based on sizing and other factors.

Sophos XG Firewall Sizing
Sizing the firewall correctly is a critical and complicated calculation. It's based on numerous factors such as user count, amount of data moving across the firewall, remote and mobile users and devices, remote locations, and actual services configured and utilized. When you consult with Marvin Huffaker, all of these factors will be discussed, and the package appropriate for your business will be recommended.
Other Purchase Options
If you're interested in a next-gen Sophos XG Firewall but want to purchase it separately from a managed service agreement, please talk to Marvin about other options that work for your business. As a premier Sophos partner in Arizona, Marvin Huffaker can  provide you with any Sophos product as well as set you up with demo units and limited time trials of their software.
All packages are priced monthly and require a one-time startup fee to cover the cost of delivery, installation, setup and base configuration. Sizing factors and business needs will influence the exact pricing.
Endpoint Security Packages
Once you have your perimeter secured, protect your internal Laptops, Desktops, and Servers by utilizing next-generation endpoint protection and threat removal. All pricing is calculated on a per device basis and varies based on the platform.
Maximum 
Endpoint Security Package (Recommended)
The most comprehensive Endpoint solution in the industry, with services provided by Marvin Huffaker, and Endpoint Software from Sophos. Includes remediation support from Marvin Huffaker in the event of a system compromise. Powered by Sophos Central Endpoint Advanced and Sophos Intercept X. Together, you get state of the art anti-virus and system protection with patch assessment capabilities, Data Loss Prevention (DLP), and Malicious Traffic Detection (MTD). In addition, next generation exploit technique mitigation, CryptoGuard anti-ransomware, anti-malware, web security, and deep system cleanup.
Maximum Endpoint Security Package: $5.45 per Workstation per Month
Advanced Antivirus Package
Comprehensive Endpoint solution with services provided by Marvin Huffaker and Sophos Central Endpoint Advanced software.
Advanced Antivirus Package: $2.95 per Workstation per Month
Next-Gen Cryptoguard Package
Next Generation cryptoguard and malware protection with services provided by Marvin Huffaker and Sophos Central Intercept X.
Next-Gen Cryptoguard Package: $2.95 per Workstation per Month
Other Packages and License Options
The above packages are premium services offerings available from Marvin Huffaker.  In addition to these services, annual and monthly purchase options are available for the following Sophos Products:
Endpoint Protection Standard ▪ Endpoint Protection Advanced ▪ Endpoint Exploit Prevention ▪ Central Intercept X ▪ Central Intercept X Advanced ▪ Central Mobile Advanced ▪ Central Device Encryption ▪ Central Server Protection Advanced ▪ Central Server Protection Standard ▪ Central Phish Treat
Comprehensive Packages start at:
All Packages Include the Following Features and Benefits
Fully managed for you. Enjoy peace of mind.

Full service and support from Marvin Huffaker

Industry's best protection for your Endpoints

Remediation assistance if your covered systems get compromised (Available only with the Maximum Endpoint Security Package)
Endpoints Explained
"Endpoints" is a general term to define systems that may be vulnerable or at risk, and typically need protection. Endpoint generally refers to devices connected to your network. They could be referred to as Servers, Workstations, Desktops, Laptops, PC's, Computers. Endpoints can also be Windows, Linux, or Mac based.
30 Day Free Trial
Marvin Huffaker offers a free 30 day trial on all Endpoint Packages.
All endpoint services packages are priced monthly and are calculated per protected device. Other options are available in both monthly and annual pricing models.
All Inclusive VIP Services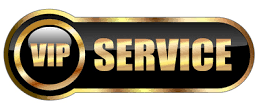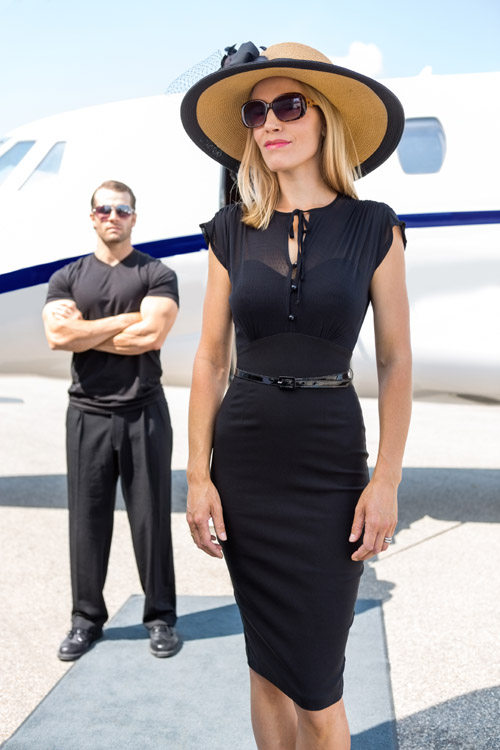 Hiring Marvin Huffaker is like employing your own private Security Officer, but without paying the high cost of a full time employee. Marvin offers a full service solution where all of the necessary hardware and software,  design, implementation, and day to day management are taken care of for you. All services are fully customized and priced according to the security requirements of your business.
All hardware, software, and any licensing required is included in your service.

Design, configuration, installation, and support is all included.

Unlimited system support, including 24×7 support for critical outages.

Fixed monthly or annual pricing with no overages or surprises.

Regular maintenance, upgrades, and patches are included and applied when available.

Guaranteed service and no cost incident response. See details below for more info.
Don't fall for the typical "Managed" service scam. They will promise you the world, but in reality you get very little value for the price you are paying. Everything they do is reactive. They barely know anything about your company or your needs. You're just a ticket in their helpdesk system. And they do the absolute bare minimum to get you off their back. Marvin Huffaker knows that you deserve more.
Those "Other" Guys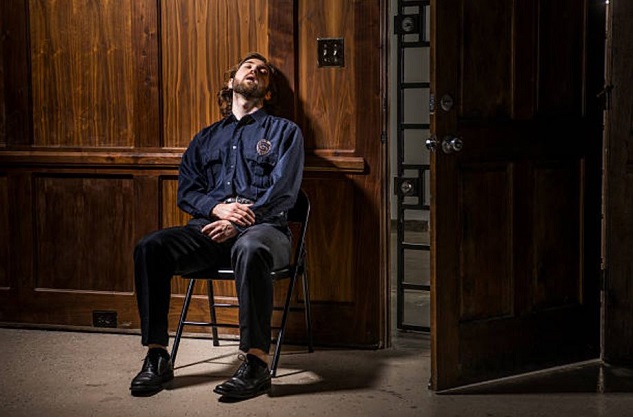 Their perspective is very limited. They see you as a customer that owns a device that they manage, and their sole responsibility is to ensure that it is functional in the manner that it is configured. That's all. Nothing more and nothing less. What happens outside of their managed devices is none of their concern. If your systems ever get compromised, they'll shrug and deny any involvement or responsibility. Or pass the blame onto something out of their control. You'll be left to pick up the pieces on your own.
How Marvin Huffaker Does It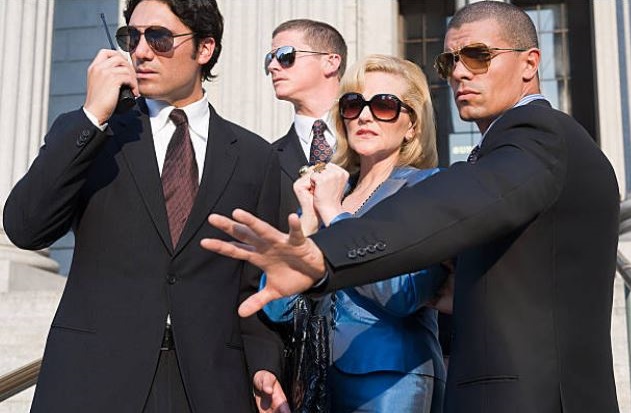 Marvin Huffaker sees the big picture. You're a company with employees, systems, servers, and lots of sensitive data that needs to be protected. He views your security needs as a complex set of moving parts that need to work together. And he proactively supports and maintains these systems for you. If you do get compromised, Marvin Huffaker is there to work through it with you, find out what happened, and take steps to ensure it doesn't happen again.
Not Sure What You Need?
Marvin can provide a FREE Security Assessment for you!
Maybe you don't know if you're vulnerable or not. Lets start by taking a look at your current setup, discuss your business needs, find out where you're vulnerable or could use improvement, and put a plan into place from there.
Schedule by Phone
You can call Marvin directly to schedule your Free, no obligation Security Assessment.
Phone: 928-255-5548
Email: heythere@MarvinHuffaker.com.
Professional Life
I've been in business in Arizona since 2002, and my office and "work space" is completely mobile. Because I can provide most services remotely, I am able to respond within a few minutes to any issues that arise. I can also easily facilitate on-site services as needed throughout Arizona.
Although I offer enterprise level services, I don't operate like your typical "big IT company".  I don't pretend to be something that I am not, and I value personal relationships with all of my customers. My commitment to business ethics and integrity has allowed me to become a respected leader in the industry.
Personal Life
I've made Arizona my home since 2001, and I'm pretty fond of Northern Arizona. I spend a lot of time in Flagstaff, Sedona, and Prescott, and find myself on all sorts of adventures just exploring and finding new things to do. I enjoy hiking, off-roading, exploring, camping, and finding new things to experience. In my adventures, I am always amazed at the new things I find that I didn't know about before.
While my main home is in Gilbert, Arizona, I also have a residence in Flagstaff where I live part time. Additionally, my daughter lives in Flagstaff full time, goes to school at NAU, and works in the community.